The yoni egg practice is an ancient shamanic feminine practice to connect to your inner power and the sacredness of sexual energy.
The yoni-egg is used inside the vaginal canal to train and tone the vagina and pelvic floor muscles, clear trauma, tension and pain. But also to create and become aware of the power of the feminine sexual energy, that is your life force energy, that is stored inside the feminine yoni (vulva, vagina, cervix and womb)
This training is a 7-week online training. In this training, you will learn all the ins and outs of the use of the yoni or jade egg. So, you will have tools to create more life force energy, know how to heal your own body, connect to the divine sacred energy inside your own body and from their allow you sensual sexual self to be awakened. Giving you the experience of ultimate freedom and the full faith to step into your powerful, magnetic, super confident, sexy goddess warrior woman self.
I will show you how to experience a genuine connection to your body, and feel your inner strength, confidence and worthiness – in a way that feels easy and actually FUN.
HOW THE ONLINE 7 WEEK YONI MAGIC MASTERY PROGRAM WORKS
The program will be taking place online. The first week you will have access to the Bonus Jade-egg eBook, an introduction video for week 1 (30 minutes) and a practice video.
In the introduction and practice video I will explain and introduce the practice of the week and I will guide you through a Yoni - egg practice step by step. These in total 90-minute video introductions and practices are being released week by week, once a week. (7 introduction video's in total and 7 practice video's in total) + lots of bonus practices!!
On top of all of that you will also receive unique and powerful shamanic egg rituals. These rituals will help to enhance the power of the sacred egg shape and symbol. This sacred geometrical shape is the symbol of the greatest creative power. Creating a creative magical alchemical process of the feminine principal of life force creation. These shamanic egg rituals will impregnate your yoni egg with your desires so its life releasing mystic powers can go to work for you. Literally turning your yoni-egg practice into YOUR super powerful transformative practice!!
There will be several aditional guided meditations that work as extra suport in your transformation process. And recorded Q&A suport video's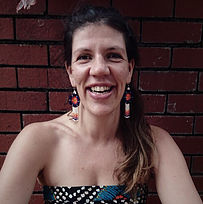 "I did a series of Jade Egg sessions with Marianne and absolutely loved it – looked forward to our sessions every week! She holds a calm and tender space for this practice, which at times can go very deep. I always felt safe and loved in her presence. It felt like such a luxury to be guided through a Jade egg practice with Marianne, like my feminine really had an opportunity to be nourished and it gave me a really good sense of what is possible with the Jade egg when it is used as a tool for sexual meditation practice I'm not really good at keeping up with a weekly practice, so the sessions were such a great check-in point for me to stay committed and build up my own rhythm. I now experience a much richer sense of orgasm, in ways that I haven't experienced before, as well as a renewed sense of sacredness of sexuality."

Marilou Snyders - South Africa
As an extra super bonus: Recorings of Q&A Session
In these video recordings there will be lots of frequently asked questions that will be answered.
Super valuable information that will give you deeper clarity and understanding of the yoni egg practice.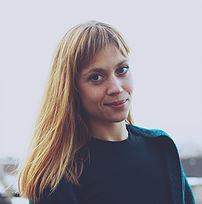 "I thought it was quite a scary thing to work with the jade-egg but through the course I have learned to feel my body more and trust that feeling. Instead of losing myself in thoughts I noticed that my body has a voice too and I hear it now! I have accessed a power that I recognized and experienced before but didn't always knew how to get to. That power and energy is in my womb space and it's the gentlest and lovingly soft energy I've ever felt. I feel like I have a toolkit now, how I can access my power, connect with my womb, my heart and drop down into ME. And I really love it, ME!
Marianne is a wonderful teacher. She is gentle, focused and deeply devoted to waking up women to the power of their yoni and womb. Providing a safe space is absolutely necessary to be able to let go and Marianne does just that, with a lot of love and encouragement.

I would definitely recommend Marianne to all women, because I think women deserve to know about the magical powerhouse they have between their legs. Society doesn't teach us about our female genitals, most women don't even know their own anatomy and how to strengthen their pelvic floor muscles. It is so wonderful to discover that there is so much pleasure and intimacy to be found within your own being! That is why I would recommend any woman who feels stressed, bored, drowsy, or just curious to start working on their relationship with their yoni and see what it means for them.

Marianne is patient and understanding in her guidance, but also tells you when to let go, dive in deeper and push through. And although she is there, her guidance is for you to experience your own journey, and it's a unique individual one. So be courageous, willingly, patient and loving with yourself!

Keep on spreading the magic, Marianne!"

Froukje van der Velde – Netherlands - Cultural anthropologist / Author / Musician
What does the program look like week by week:
WEEK 1:
Basic Jade-egg & Pleasure Practice
Lay the foundation for all the weeks to come. A good start is half the transformation. This week is all about getting to know how to use the egg, and to create a basic routine you can come back to any time!
WEEK 2:
Healing & De-armoring Practice
These gentle yet powerful practices will help you clear, integrate and heal anything that keeps us from connecting to our sexual power. Emotions, fears, trauma, conditioning, past lovers, candida, etc.
WEEK 3:
Yoni Power & Yoni Nidra Practice
Your Yoni is your body's power center. By actively training your vaginal muscles, through jade-egg-weightlifting you create muscles strength, tone your vagina, create blood circulation which brings vitality. Yoni Nidra will teach you how to deeply relax your Yoni.
WEEK 4:
Wild Woman & Womb Release Practice
This week we dive deeply into the power of your yoni, and its connection to your wild primal self. We will also focus on getting you in touch with the amazing sensations and the power of our cervix and womb.
WEEK 5:
Sex Magic & Great Goddess Practice
Your sexual energy is your divine creative life force energy. By learning how to focus this energy you can transmute this super power into action. You will learn the art of invocation to create a deep connection with the great Goddess within you.
WEEK 6:
Energy Orgasm & Sensual Confidence Practice
This last week you will focus on mastering the art of filling yourself up from the inside out with orgasmic energy, so you will be able to walk through your life feeling confident, sexy, whole, powerful and free!
Bonuses
Six 15 minute downloadable Jade-Egg meditation practices, that you can listen to whenever you want, and that you get to keep forever!
A Jade-Egg Instruction eBook, containing all the things you need to know about the Jade-Egg, as well as written basic practices
Shamanic egg rituals
Several Suport meditations
24/7 email support for any questions – I usually respond back within 36 hours
Special Voxer group, for daily text/voice message group support
Links to extra Jade-egg video's
Your Instructor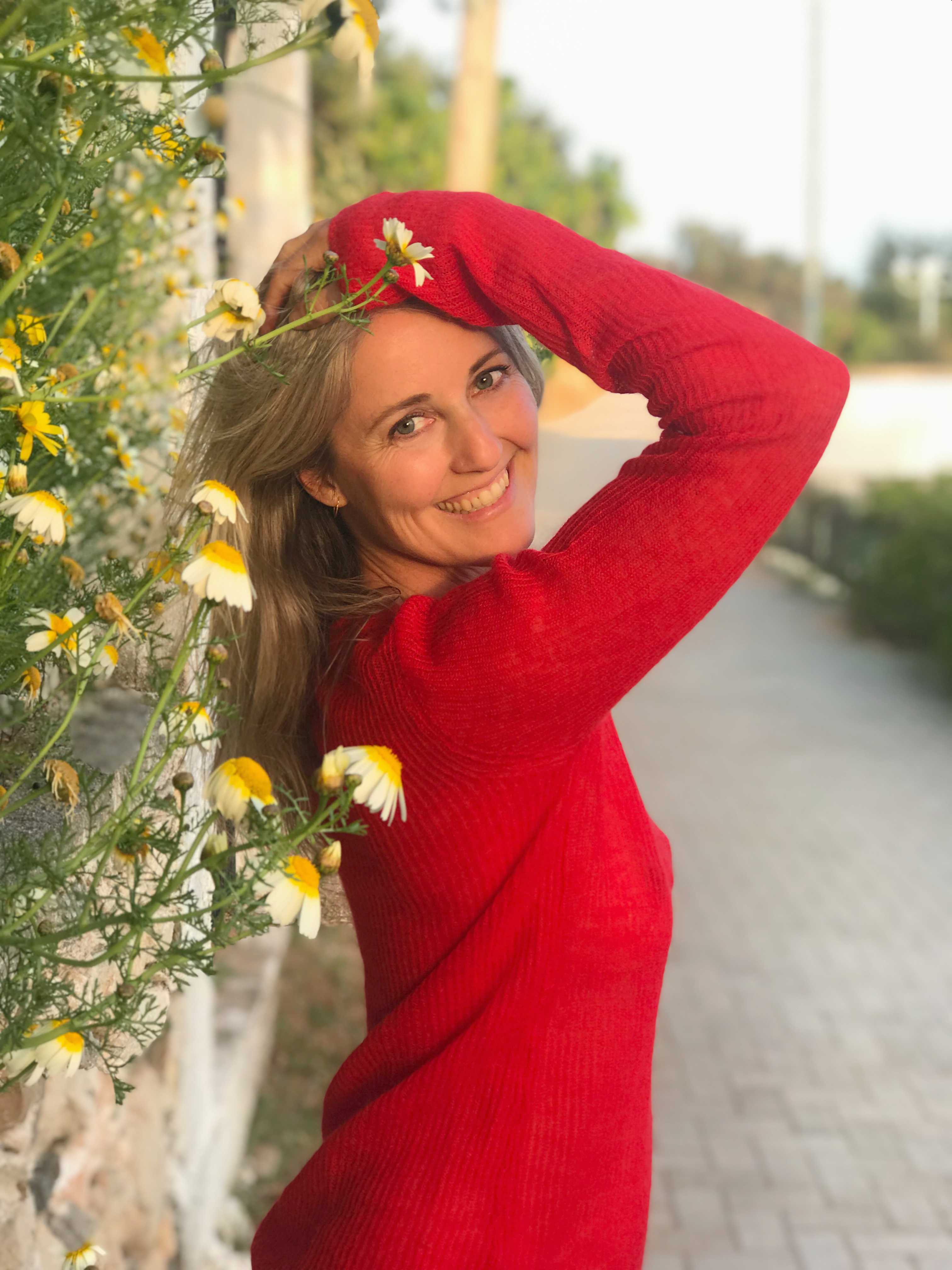 "Hi, my name is Marianne van Katwijk, I am a sacred sexual empowerment coach and psychologist specialized in female pleasure. I help women to awken, activate and unleash their inner feminine essence. So, they can feel confident, turned-on, fierce & strong, yet filled with love, calmness, and joy. Allowing their feminine power to positively influence every aspect of their life."
Marianne van Katwijk is a highly trained and certified Sex, Love & Relationship Coach and Psychologist. She is one of the top 1% of holistic and Integrated Sexuality Coaches in the world, and works as a professional coach with individuals and groups. She has a background in Social Psychology, Positive Psychology, Solution Based Coaching, Gestalt Therapy, Reiki & Energy Healing and Solution-Focused Approach to Trauma.
She is a Jade-Egg Expert and a Sacred Sex Magic Shaman. Marianne van Katwijk is the founder of Yoni Magic; a Pussy Empowerment Business that focusses on restoring women's pleasure and reconnecting them to their Divine Essence. She has created several unique Yoni Magic products that you can find in her online webshop She's known for her transformational magic to help women heal and transform their vaginal numbness, disconnection and pain into pleasure, turn-on and bliss.
The Results?
Feel really alive and confident in your whole body and in your own abilities and worthiness


Experiencing the sensation of melting open into surrender, relaxation and softness and experience inner freedom

Feel connected to your inner power and the ability to speak your truth

Feel safe to surrender your body to allow sensual luscious energy sensations to move through your body

Experience your playful joyous essence that gives you pleasure in life

Feel deeply connected to the energy of Mother Earth and the Divine Light

Feel powerfully confident in your body, sex life, relationship, and everyday life

Embody the power and magic to fully live your dreams and desires

Experience a true intimate connection to yourself, your partner and life


Remove your stuck emotions, blocks, traumas and experience deep connected sensual erotic intimacy!

Feel confident, powerful and sexy in your own body and sexuality
Course Curriculum
Yoni Egg eBook
Available in days
days after you enroll
Week 1 Energetic Sensitivity Building
Available in days
days after you enroll
Week 2 - Basic Jade-egg and Pleasure Practice
Available in days
days after you enroll
Frequently Asked Questions
When does the course start and finish?
The course starts now and never ends! It is a completely self-paced online course - you decide when you start and when you finish.
How long do I have access to the course?
How does lifetime access sound? After enrolling, you have unlimited access to this course for as long as you like - across any and all devices you own.
What if I am unhappy with the course?
We would never want you to be unhappy! If you are unsatisfied with your purchase, contact us in the first 30 days and we will give you a full refund.
Are you ready to really step into and embody your powerful magnetic super confident magical self?